WeeRoll FAQs: How Do I Secure Items Inside of My WeeRoll Trailer?
Our customers secure furniture, cabinets, motorcycles, and much more inside of their WeeRoll trailers, using some add-on options available. Some of these include: Flush-Mounted D-Rings, Surface-Mounted D-Rings, Backing Plate, and E-Track. We discuss each of these below!
D-Rings are a 'D' shaped piece of cargo securing hardware that is mounted directly to the surface of a trailer that acts as an anchor. Flush Mounted D-Rings (as pictured) are recessed tie-down rings used to minimize obstruction when the ring is not in use. These are typically attached to the floor. We also offer Surface-Mounted D-Rings, which are typically attached to the walls of your trailer. Both of these options can be used to tie down objects securely while traveling with your weeroll.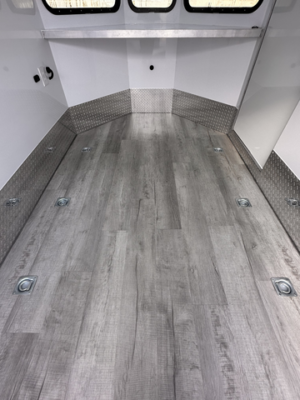 What is Backing Plate?
Backing Plate is a reinforcement inside of the aluminum trailer wall. This is typically used to be able to hang cabinets or other heavier items inside of your WeeRoll. Backing Plate is a thick sheet of Aluminum welded to the Frame at the location of your choice. While in our case this material is all-aluminum, backing plate is sometimes referred to as "dead wood" in other applications.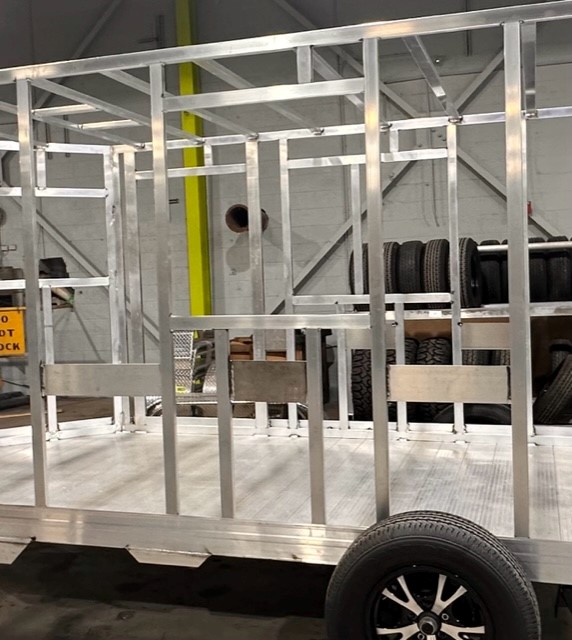 What is "E" Track?
E-Track is a cargo control system that is designed to make tying down your load easier. It is used in WeeRoll trailers to attach items to the wall or secure items from shifting during transit. If you wish to add E-Track to a section of your wall, we recommend having backing plate added in this area for reinforcements.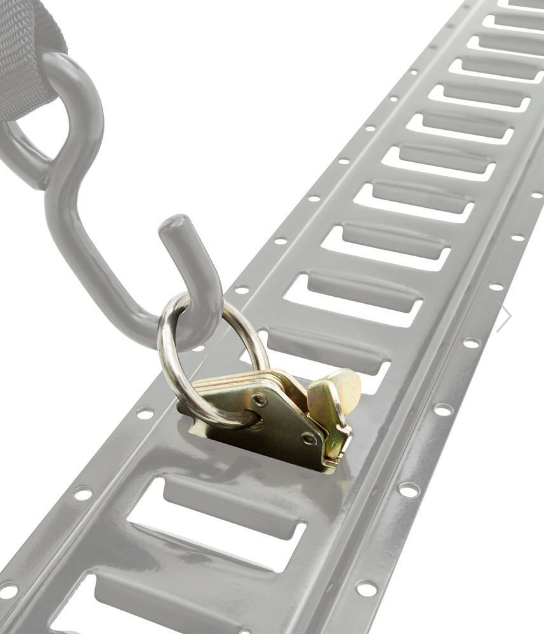 No Matter what you're Securing, wee have options!